Photo: Szilard Szash Toth / Shutterstock
AUSTRALIA: When pondering what to do in Sydney, you'll no doubt already be aware of iconic Bondi Beach, with its rich history, mystique and reputation as the hub of Sydney's beach culture. There's much more to do in Bondi than go for a swim. Think shopping, eating, and walking. Read on for the top 5 things to do in Bondi.
1. Take in the views of the gorgeous Australian coastline with a walk from Bondi to Bronte. A round trip is 4km, but if you're feeling adventurous, try walking to Coogee and extending your walk to a 12km round trip.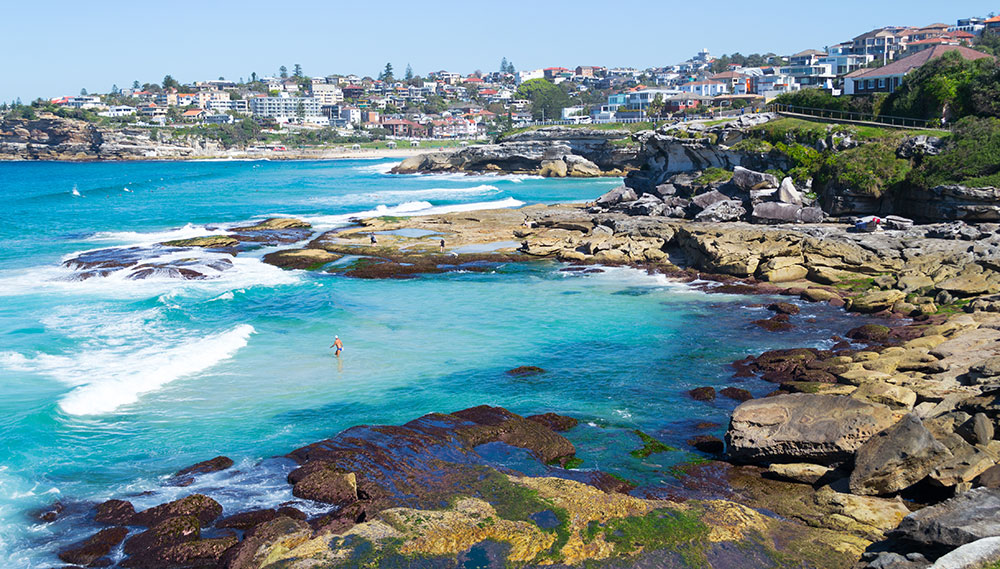 Photo: Ruben Martinez Barricarte /Shutterstock
2. Passionfruit cheesecake gelato with pasionfruit curd and baked passionfruit cheesecake - are you drooling yet? Try one (or five, we aren't judging) of the infamous Gelato Messina creations, arugably the best gelato in Australia!
3. Practice patience and find your balance with a sunrise yoga class at Bondi Icebergs 'Yoga by the Sea.' No better backdrop for a morning of downward facing dog and cat-cow stretches.
4. Continue relaxing with sunset drinks gazing across Bondi Beach at The Bucket List - Pimms Pitcher anyone?
5. For the best up and coming Australian designer clothing and jewellery or retro homewares and art, check out the Bondi Markets on Sundays from 9am to 4pm. The Bondi Farmers Markets are on at the same location every Saturday from 9am to 1pm. 
There are many ways to experience Bondi. Discover and book a Bondi experience here.
Adina Apartment Hotel Bondi Beach is located 500 meters away from famous Bondi beach and is the perfect base to explore all Bondi has to offer.