Alto Restaurant and Bar is located on the ground floor of Adina Apartment Hotel Hamburg Michel. The restaurant's specialty is delicious food, inspired by both local and Australian classics.
Alto Restaurant & Bar places a real emphasis on fresh produce and quality ingredients combined with creativity and simplicity. If you're watching what you eat in this city of beer and gourmet sausages, check out Alto's Smart Food options.
Opening Hours:
 
Breakfast
6:30am - 10:30am (Monday to Friday) 
7:30am - 11:30am (Saturday and Sunday)
Lunch
Open for groups and conference members upon request.
Dinner
5:00pm – 10:30pm (Monday – Sunday)
Happy Hour
5:00pm - 6:00pm (Monday – Sunday)
All cocktails € 5,-
---
Gallery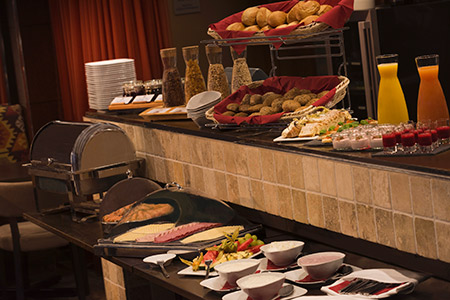 ---
Contact Us:
Alto Restaurant
Neuer Steinweg 26, 20459 Hamburg, Germany
+49 40 2263500
[email protected]
Accommodation  Meetings & Events