Those looking for delectable dishes around Adina Apartment Hotel Bondi Beach won't be disappointed, with an array of dining experiences on offer to fit every taste. First up is everyone's perennial favourite, which comes in the form of the comfy and cosy Bill's. Located right next to the hotel, Bill's offers hearty breakfasts, tasty lunches and casual dinners in a stylish setting.
Guests can explore one of Bondi's most exciting retail developments on the hotel's doorstep, spanning two levels and providing a range of eateries from sophisticated dining to grab-and-go. With access from both Hall Street and O'Brien Street, guests can enjoy the fresh deli products of Harris Farm, pastry goods from Papa Pasticceria or delicious pizza from Da Orazio.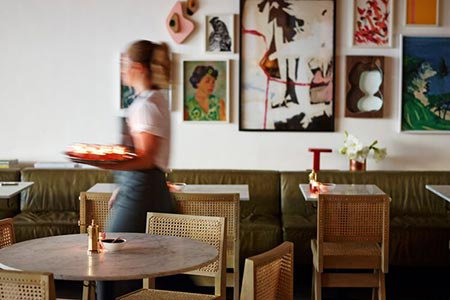 The Hub Hall Street
Our gourmet food precinct, The Hub Hall Street, is home to fresh produce retailers such as Harris Farm Markets and Field to Fork, as well as celebrated restauranteurs and cafes including: Da Orazio, Taqiza, Gelato Messina, Papa Pasticceria, China Diner and bills.
Eat & Drink at The Hub
---