The Yard Bar and Eatery is a trendy and spacious restaurant and bar located in the Adina Apartment Hotel Auckland, New Zealand. With its industrial-chic decor and relaxed atmosphere, it is a popular destination for locals and tourists alike.
The restaurant serves a range of delicious dishes with a focus on locally sourced ingredients and international flavors. In addition to the food, the Yard Bar and Eatery is known for its extensive drinks menu, featuring a wide variety of craft beers, wines and spirits. The bar is a great spot for a casual drink with friends, and there are often live music events and other entertainment options on offer.
The venue itself is spacious and airy, with both indoor and outdoor seating options available. The outdoor seating area is particularly popular during the summer months, with plenty of space for groups and a relaxed, laid-back vibe. The Yard Bar and Eatery is a great spot to grab a bite to eat, have a drink, and socialize with friends.
 
Opening Hours:
 
Breakfast Buffet
Daily: 7:00am - 10:00am
Grab & Go or Sit & Chill
Weekdays: 10:00am - 2:00pm
Express Lunch
Weekdays: 11:00am - 2:00pm
Happy Hour
Weekdays: 4:00pm - 6:00pm
Dinner
Weekdays: 6:00pm - 9:00pm
---
What's On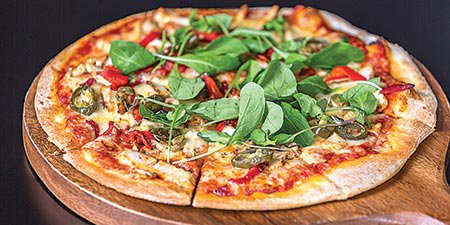 Express Lunch
Looking for a quick and delicious lunch option? Look no further than Yard Bar and Eatery! Join us for our express lunch for just $15. Available from 11am to 2pm, Monday through Friday. Don't settle for a boring lunch, come try our mouth-watering dishes today!
---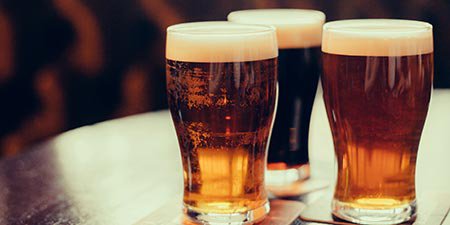 Happy Hour Sundowners
Join us from 4 - 6pm every Monday – Friday for some amazing drink specials! Here's what we've got going on:
Monday - "Bubbly Monday" - Get our bubbles of the month for just $10
Tuesday - "Beer of the Month" - Try our beer of the month for only $7
Wednesday - "Winesday" - Enjoy our wine of the month for just $10 per glass
Thursday - "Cocktail of the Month" - Sip on our cocktail of the month for only $10
Friday – "Happy Friyay" - Kick off the weekend with 30% off any drink plus acoustic live music from 4 – 6pm.
---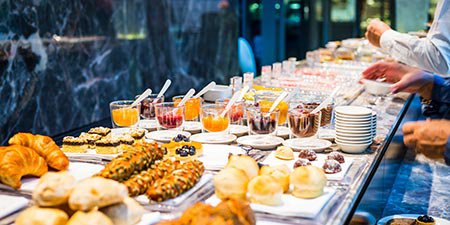 All-You-Can-Eat
Hungry for some delicious food? Join us for our all-you-can-eat buffet from 7am to 10am for only $30 per person. Enjoy a wide variety of dishes, from savory breakfast items to sweet treats and everything in between. Available daily.
---
Contact us
Yard Bar & Eatery
2 Tapora Street, Auckland Central
[email protected]
(09) 393-8207