Yard Bar and Eatery is a trendy and spacious restaurant and bar located in the Adina Apartment Hotel Auckland, New Zealand. With its industrial-chic decor and relaxed atmosphere, it is a popular destination for locals and tourists alike.
The restaurant serves a range of delicious dishes with a focus on regional, seasonal and fresh ingredients. In addition to the food, the Yard Bar and Eatery is known for its extensive drinks menu, featuring a wide variety of craft beers, wines and spirits. The bar is a great spot for a casual drink with friends, and there are often live music events and other entertainment options on offer.
The venue itself is spacious and airy, with both indoor and outdoor seating options available. The outdoor seating area is particularly popular during the summer months, with plenty of space for groups and a relaxed, laid-back vibe. The Yard Bar and Eatery is a great spot to grab a bite to eat, have a drink, and socialize with friends.
 
Opening Hours:
 
Breakfast Buffet
Daily: 7:00am - 10:00am
Grab & Go
Weekdays: 10:00am - 2:00pm
Express Lunch
Weekdays: 12:00pm - 2:00pm
Happy Hour
Weekdays: 4:00pm - 6:00pm
Dinner
Weekdays: 6:00pm - 9:00pm
Menu
---
What's On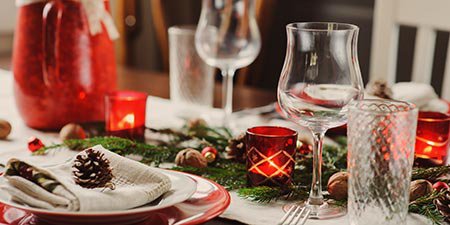 Host Your Christmas Party at Adina Auckland:
Treat your friends, family or staff to an indulgent buffet at Yard Bar & Eatery, located on the ground floor of Adina Hotel Apartment Auckland Britomart. Take your pick from a variety of delicious buffets that have been carefully curated by our Chef using regional, seasonal and fresh ingredients.
• Popular All-Inclusive Buffet | $75 per person
With ham, beef sirloin, and lamb, accompanied by
an abundance of vegetables, salads, fresh bread,
desserts and fruit
• Traditional Christmas Cavery Buffet | $69 per person
With our Chef to carve the ham, beef sirloin, and lamb,
accompanied by vegetables, salads and fresh bread
• Mouthwatering Mexican Buffet | $60 per person
With sirloin beef and the usual fresh and flavoursome
additions
• Kiwi BBQ Buffet | $69 per person
With our Chef to carve the pork ribs and beef sirloin,
accompanied by salads and fresh bread
• Decadent Dessert Buffet | $25 per person
Add on a decadent dessert buffet with brownies,
vanilla mouse, pavlova, cheesecake, sorbet and
more (also available on its own)
* Terms and conditions apply. Subject to availability.
Book for a minimum of 20 people to a maximum of 60 people, with optional exclusive venue hire.
Turn your buffet dining experience into a night at Adina, and receive 10% off the best public rate when you book direct.
Book for 40 people or more on any of the buffets (excluding the Dessert Buffet) to receive one night's free accommodation
with complimentary breakfast for two people.
 
---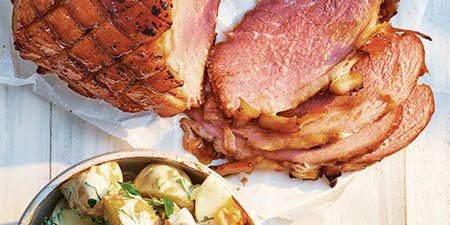 Christmas Dinner Special
Christmas Dinner Special! Indulge in Honey Glazed Champagne Ham, served alongside potato salad, beans, and peas, complemented by asparagus and gravy. Available from 6 PM to 9 PM on weekdays for $38 per meal. Limited-time offer until Boxing Day.
---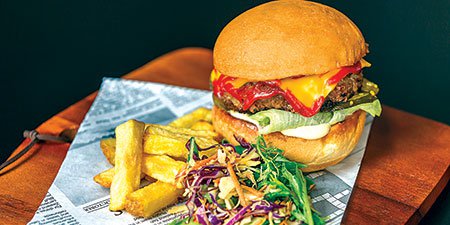 Express Lunch
Looking for a quick and delicious lunch option? Look no further than Yard Bar and Eatery! Join us for our express lunch from $18. Available from 12pm to 2pm, Monday through Friday, come try our mouth-watering dishes today!
---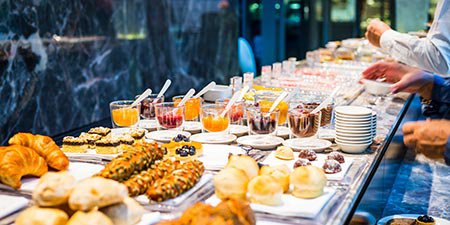 All-You-Can-Eat
Hungry for some delicious food? Join us for our all-you-can-eat buffet from 7am to 10am for only $30 per person. Enjoy a wide variety of dishes, from savoury breakfast items to sweet treats and everything in between. Available daily.
---
Contact us
Yard Bar & Eatery
2 Tapora Street, Auckland Central
[email protected]
(09) 393-8207